Haralson County Wills and Estates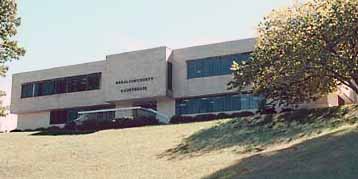 Haralson County Court House. Haralson County was created in 1856 from Carroll and Polk Counties. Early Settlers: Martin Ayers, S. D. Blackman, Dennis Bates, W. J. Crawford, W. H. Chaffee, Vinson Chandler, James Dunn, B. F. Edwards, Walter Foyer, E. F. Garrett, John Humphries, J. C. Jackson, Robert Kilgore, Joseph Little, E. D. E. Pollard, Logan Root, Thomas C. Smith, C. A. Upshaw and Z. T. Williams.



Click on Me
Records Available to Members of Georgia Pioneers
Indexes to Probate Records
Index to Haralson County Will Book A (1865-1919).

Haralson County Marriages from newspapers (1885-1886).

Index to Haralson County Appraisements and Sale Bills (1884-1937).

Index to Haralson County Appraisements, Sale Bills, Inventories, Annual Returns (1865-1884).

Digital Images of Haralson County Wills (1865 to 1900)

Testators: Aldridge, Patrick; Aldridge, William; Ayres, Martin; Bachus, James; Bates, Dennis; Bowling, David; Cagle, Benjamin; Crocket, Sarah; Daniel, S. L. M. C.; Davis, John; Edwards, B. F.; Fincher, G. W.; Ford, William ; Goldin, Nathan; Goldin, T. E.; Hamilton, John; Hilton, Amos;Holcombe, Reuben K.; Holcombe, Reuben; Holland, Fallon; Hudson, James; Jennings, William; Johnson, Thomas; Jordan, J. M.; Kilgore, Robert; Lathan, Henry ; Little, S. B.; McClung, S. B. L. J.; Newman, Ephraim; Posey, Sarah Melvin; Powell, Presley; Reid, Reuben; Smith, Lucretia; Summerville, Robert; Weatherby, Aaron; Weatherby, Sarah; Westbrooks, James; Whistenhunt, Benjamin, orphans of; Williams, W. N.; Williams, Wyatt; Wilson, Absalom; Woods, Abraham; Young, S. A. E. F.


Digital Images of Miscellaneous Superior Court Cases


D. L. Drussell vs. H. C. Waldrop

Hamilton vs. Langmeade

Kenneth Hebrid vs. Duncan Munne

P. S. Dean vs. Georgia Pacific Railway

P. S. Dean vs. Georgia Pacific Railway

Robinson vs. William O. Rour

Morris, S. J. vs. Rubin Morris

The State vs. John Warren


Digital Images of Miscellaneous Deeds


Brooks, George to J. W. Bennett

Copeland, Etta (Mrs.) to Willie Tolbert Head, et al

Head, G. W. (Mrs.) to Mrs. Allice Harrison

Head, N. C. R. to W. T. Head Sr.

Head, W. T. to George W. Head
Free Newsletter

Subscribe to 8 genealogy websites. Easy access.
Click here to take advantage
www.Hypersmash.com