Walton County Records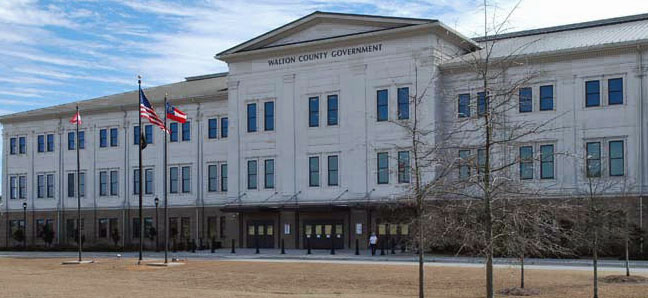 Walton County Court House. Walton County was formed in 1818 from Creek lands. The county seat is Monroe. The early will books did not survive. However, some wills were included in the estate records as follows.

Click on Me
Walton County Records Available to Members of Georgia PioneersDigital Images of Walton County Wills and Estates 1819-1839
Testators: Acock, Jonathan;Baget, Allen;Blair, Andrew;Browning, William; Burgess, Elijah;Cobb, John;Flynt, William; Cobb, Jones, Thomas;Martin, George;Matthews, Robert Moore, Richard;Parson, John;Scales, Thomas;Shepherd, Orlando; Spears, Joseph G.;Thornton, Dred;Turman, George;Thurman, Martin; Twitty, Peter;Wayne, Thomas;Williams, Nathaniel
Marriages
Walton County Marriages from Newspapers 1885-1886.
Miscellaneous Will & Estates
Camp, Abner, LWT, transcript.
Malcom, David, division of estate, transcript (1835).
Malcom, George W., LWT, transcript (1855).
Malcom, John Sr., LWT, transcript (1862).
Malcom, Margaret R., LWT, transcript (1859).
Millsaps, Livinia, LWT, image (1851).
Free Newsletter

Subscribe to 8 genealogy websites. Easy access.
Click here to take advantage