Bryan County Records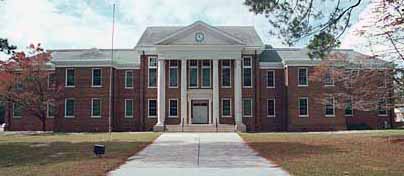 Bryan County was formed in 1793 from Chatham County. The early records were lost. Early Settlers: Richard Arnold, Simon Banks, William Blitch, William Brailsford, John A. Davis, W. G. DeSaussaire, Nathaniel Duggar, David Geiger, Shadrack Grevensteen, London Harris, W. J. Pate, John Schafer, Elijah Shuman, Joshua Smith and Amosa S. Wescott.
Records available to Members of Georgia Pioneers
Bryan County Wills and Letters of Testamentary(1870-1891): Digital Images
Names of Testators: Arnold, Richard; Banks, Simeon; Brailsford, William;Butler, James;Butler, Jefferson; Davis, John;DeSaussure, Wilmot;Duggan, Hershall;Duggar, Nathaniel; Geiger, David;Grovensteen, Shadrach;Guger, D. H.;Harris, London; Hart, Marshall;Heery, Isaac;Mann, Margret;Pate, W. J.;Phillips, Burrell; Schafer, John; Shuman, Elijah; Shuman, John;Simes, Martha; Smith, Eleanor; Smith, Joshua; Vashee, Isaac
General Index to Bryan County
Wills and Estates
(1866-1939)
Index to Bryan County Wills (1891-1933)
Index to Bryan County Wills, Book A (1870-1891)
Index to Bryan County Wills, Book B (1891-1933)
Bryan County Marriages 1868-1889
"
Find your Ancestors on Georgia Pioneers"
"
Subscribe and view documents
"