Haralson County Wills and Estates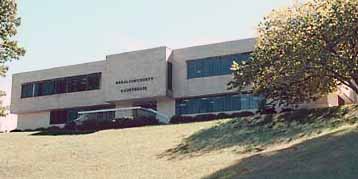 Haralson County Court House. Haralson County was created in 1856 from Carroll and Polk Counties. Early Settlers: Martin Ayers, S. D. Blackman, Dennis Bates, W. J. Crawford, W. H. Chaffee, Vinson Chandler, James Dunn, B. F. Edwards, Walter Foyer, E. F. Garrett, John Humphries, J. C. Jackson, Robert Kilgore, Joseph Little, E. D. E. Pollard, Logan Root, Thomas C. Smith, C. A. Upshaw and Z. T. Williams.
Records Available to Members of Georgia Pioneers
Indexes to Probate Records
Index to Will Book A (1865-1919)
Index to Deed Book A.
Marriages from newspapers (1885-1886).
Index to Appraisements and Sale Bills (1884-1937).
Index to Appraisements, Sale Bills, Inventories, Annual Returns (1865-1884).
Digital Images of Haralson County Wills (1865 to 1900)
Testators: Aldridge, Patrick; Aldridge, William; Ayres, Martin; Bachus, James; Bates, Dennis; Bowling, David; Cagle, Benjamin; Crocket, Sarah; Daniel, S. L. M. C.; Davis, John; Edwards, B. F.; Fincher, G. W.; Ford, William ; Goldin, Nathan; Goldin, T. E.; Hamilton, John; Hilton, Amos;Holcombe, Reuben K.; Holcombe, Reuben; Holland, Fallon; Hudson, James; Jennings, William; Johnson, Thomas; Jordan, J. M.; Kilgore, Robert; Lathan, Henry ; Little, S. B.; McClung, S. B. L. J.; Newman, Ephraim; Posey, Sarah Melvin; Powell, Presley; Reid, Reuben; Smith, Lucretia; Summerfield, B. F.; Summerville, Robert; Weatherby, Aaron; Weatherby, Sarah; Westbrooks, James; Whistenhunt, Benjamin, orphans of; Williams, W. N.; Williams, Wyatt; Wilson, Absalom; Woods, Abraham; Young, S. A. E. F.
Digital Images of Miscellaneous Superior Court Cases
D. L. Drussell vs. H. C. Waldrop
Hamilton vs. Langmeade
Kenneth Hebrid vs. Duncan Munne
P. S. Dean vs. Georgia Pacific Railway
P. S. Dean vs. Georgia Pacific Railway
Robinson vs. William O. Rour
Morris, S. J. vs. Rubin Morris
The State vs. John Warren
Digital Images of Miscellaneous Deeds
Brooks, George to J. W. Bennett
Copeland, Etta (Mrs.) to Willie Tolbert Head, et al
Head, G. W. (Mrs.) to Mrs. Allice Harrison
Head, N. C. R. to W. T. Head Sr.
Head, W. T. to George W. Head
Pope, A. A. to W. E. Johnson
Strickland, S. W. & Co. to Whitlaw Wyatt
Watson, Benjamin F. to Fields
Watson, B.
Watson, Burton
Watson, Burton to Bryce
Watson, James
Williamson, M. C. (Mrs) ti Elbert A. Williamson
Free Newsletter
Become a member of the Pioneer Families Community, and enjoy the benefits of a network of genealogy experts: including access to all eight websites, books written by renowned Georgia genealogist Jeannette Holland Austin, and personal help with your research for any family in GA, NC, SC, or VA. A full year of membership with all these benefits for less than $13 a month, compared with up to $45 a month at ancestry.com
GeorgiaPioneers.com
KentuckyPioneers.com
NorthCarolinaPioneers.com
SouthCarolinaPioneers.net
VirginiaPioneers.net
Genealogy-Books.com
GaGraduates.com (Graduates database from ca 1830 to 1925)
SoutheasternGenealogy.com (Digitized Wills in counties of: Carter 1794-1830; Jefferson 1802-1810;Johnson 1839-1900;Unicoi 1878-1887; Washington 1779-1800)
SAVE MONEY! Click on Annual Membership button - $150.00 for one year.
Subscribe